Welcome To Uganda Hotels Guide
Mosa Courts Apartment Kampala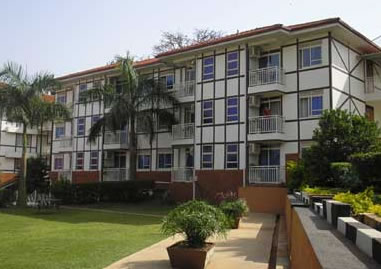 LOCATION:
Mosa Courts Apartment is situated in the heart of Kampala, Mosa Courts Apartment offers ultimate service and comfort. Our rooms range from executive and junior suites, to studio apartments and 2-3 bedroomed apartments all with a fully equipped kitchen, work desks, direct telephone, coloured TV and satellite facilities. Each room has different structure and furniture so comfortable and complete they have been designed to make you feel like at home.

FACILITIES
Restaurants
Mosa Courts Apartments has a number of restaurants which include;

Mosa Grill:
Guests enjoy breakfast lunch and dinner at the newly opened restaurant located near the swimming pool. A unique international cuisine and an exclusive atmosphere give to Mosa Grill the reputation of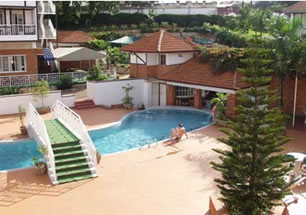 restaurant d'elite for international and local guests.

Terrace Bar:
Only for guests, designed and decorated to cater for contemporary relaxation and entertainment.

Health Club:
Complete solution to all fitness, toning, slimming and beauty needs under one roof. It includes swimming pool, a gym, health and slimming consultancy

Beauty Parlour:
Beauty Saloon, Hair Saloon
Parking facilities
Parking facilities for residents and 24 hour security service make your stay convenient and safe.
Mosa courts Conference Facilities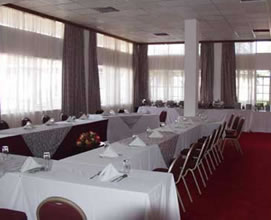 Mosa Court Apartments is an ideal place for meetings, conference and banquetes. Whether your desire is for private board meeting or a fully-fledged conference, our beautifully designed conference room will accommodate these is style and class unparelled in the City.
Mosa Courts Apartments Business Center:
The Centre offers high speed internet services, secretarial services which include typesetting, photocopying, printing, laminating, binding, faxing to the guests at their convenience Internet points are furnished in some of the rooms, lounges and conference rooms for guests use.
Room facilities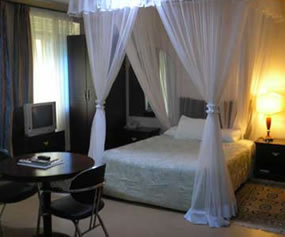 We do have private and luxurious rooms as well as 199 Apartments of various sizes.
The guest accommodations are
- All beautifully decorated with care,
- Equipped for your pleasure with a full range of amenities,
- Including, air-conditioned bedrooms,
- Fully equipped kitchen;
- Satellite T.V,
- Direct dail telephone,
- Broad band Internet Access
Each accommodation offers complete privacy and safety.
Uganda Safaris and Tours
Top Uganda Safari Lodges