Welcome To Uganda Hotels Guide
Imperial Resort Beach Hotel Entebbe Uganda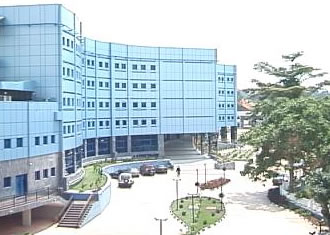 Location:
Imperial Resort beach Hotel is an exclusive 5-star Hotel along the shores of L. Victoria, 7minutes drive from Entebbe International Airport and 30 minutes drive to Kampala located at Entebbe and covering 27 acres of graceful terraces on the white beaches of Lake Victoria. imperial resort beach hotel entebbe
Accommodation Facilities
-191 rooms on 6 floors.
-Inclusive executive suites, presidential suite, deluxe club and executive rooms.
-Direct dial telephones.
-24 hour DStv
-Internet Access
-Panoramic lifts.
-Non smoking and smoking rooms
Restaurants & Bars
-Well stocked bar for all types of drinks.
-Large restaurant that offers local & international dishes.
Conference facilities
-24 hour cafe
-Conference facilities for 1000 guests.
-9 conference halls with 10-250 people each.
-Amphi theatre
Airport Transfer
Kindly note that the hotel provides Airport transfer at a rate of USD 10 per person one way from the Airport, in the hotel Shuttle. It also has an office at the International Airport, Entebbe.
Leisure and Recreation Facilities
All guests can enjoy the health club facilities Sauna, Steam bath and swimming pool. Massage will have an extra charge, thirteen television channels of entertainment in the hotel. Hotel Guests can enjoy free access to hotel facilities available.

Among recreation facilities include;
- Gym
- Sauna
- Steam bath and Jacuzzi.
- Beach stretches for sun bathing
- water sports
Uganda Safaris and Tours
Top Uganda Safari Lodges