Welcome To Uganda Hotels Guide
Buhoma Homestead Uganda - Luxury Lodge in Bwindi Forest
Buhoma Homestead is a high quality, intimate lodge just a 5 minutes walk away from Bwindi Park Headquarte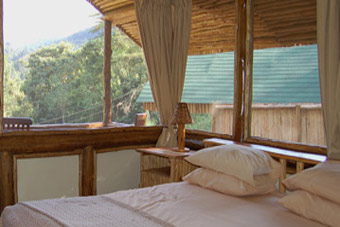 rs at  Buhoma.  With  8 traditionally built wooden cottages,  en-suite bathrooms and hot and cold running water, Buhoma Lodge is strategically positioned in a regularly gorilla visited spot. On a lucky day you may see the mountain gorillas from the balcony!
The lodge was built with local materials with support from the local community. The majority of the staff comes from the local community. The water system in the lodge is gravity fed. Solar electric power is used with power points for recharging computer, cameras and video batteries.
E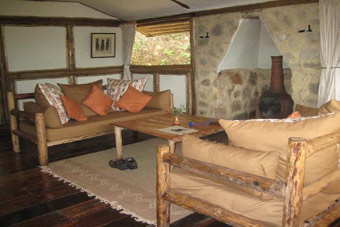 ach cottage has en suite bathroom with a flushing toilet, bath tab and a hot shower a private veranda with a spectacular view of the forest canopy.  A cozy and comfortable fireplace makes the lodge an interesting place t stay in. The elevated lounge, bar and dinning facility make Buhoma Homestead one of the most popular lodges in Bwindi national park. The lodge prepares local and international cuisines.

The location offers Buhoma Lodge a spectacular view of the Bwindi rain forest – the major habitat for the rare Mountain Gorillas.

Uganda Safaris and Tours
Top Uganda Safari Lodges