Welcome To Uganda Hotels Guide
Ministers village hotel Kampala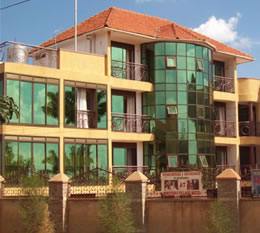 Location
Ministers Village hotel is literally 'round the corner' from Ntinda, appx 10 minutes drive from kampala city Centre, and 20 meters from the Nalya Kiwatule road It's within easy walking distance of Ntinda's finest Shopping malls, bars and restaurants. The hotel is easily accessed from Kampala. We can organize transport services (transfers) on request or use a public services that connects the charming surburb with the city centre.
Accommodation
Minister's Village Hotel has over 38 executive bedrooms each room having a well furnished balcony. All rooms consist of internet area zones, DSTV channels and all accessible to air condition. It also has apartments all having excellent facilities. Our rates are pocket friendly and all rooms are designed t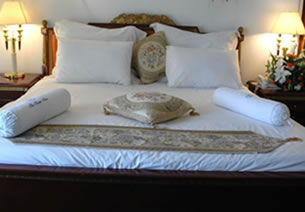 o meet the demands of business travelers, holiday makers, conferences and individual guests.
At Minister's Village Hotel, Every room indulges the senses, featuring beautiful fabrics and furnishings that are a mix of traditional designs and modern colors. Our exceptional amenities set the standard for graciousness among Kampala hotels. From complimentary in-room wireless high-speed Internet access to personalized wake-up calls , the offerings of Ministers' Village Hotel pamper guests with exemplary comfort and unparalleled service.
Meeting and Conference Facilities
Ministers' Village Hotel Kampala makes an ideal setting for your next meeting. Located in Ntinda, 10 minutes drive away from Kampala, our hotel provides an elegant meeting space for family, business and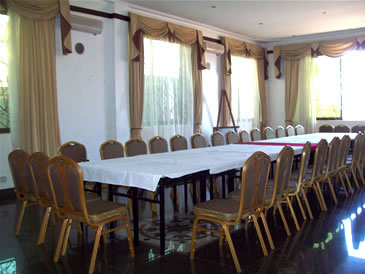 group meetings as well as conferences. Our gracious venue offers classic sophistication and historic significance. Our conference rooms can accommodate up to 100 guests for a reception.
In keeping with the services and amenities expected of a conference hotel, the Minister's Village Hotel provides the following:
* Copying, faxing and printing services
* Blackboards
* Whiteboards
* Flip charts
* Easels
* VCRs
* Monitors
* LCD players
* Overhead projectors
* Slide projectors
* Projection screens
Uganda Safaris and Tours
Top Uganda Safari Lodges