Welcome To Uganda Hotels Guide
Metropole Hotel Kampala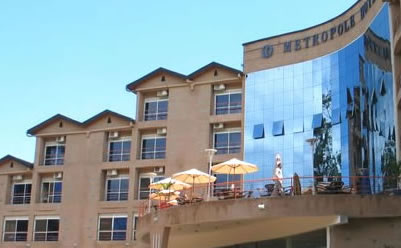 Location
Situated in Kampala, the capital city of The Pearl Of Africa (Uganda). Uganda, a picture perfect destination amidst Lake Victoria and the Nile River creates one of the best watered regions of Africa.
Metropole Hotel Kampala overlooks the Uganda Golf Course and is located within the premium localities of Kampala, also known as the city of 21 Hills. Metropole Hotel Kampala is the pioneer in using IP Telephony infrastructure in the Hospitality industry in Africa. It is also equipped with high speed Wireless Internet connection in all rooms and public areas.
Restaurants
Metropole Hotel Kampala offers an array of Food & Beverage outlets. A guest has a choice of 3 restaurants and a bar.

- Olives 24hr Coffee Shop
The coffee shop is opened 24 hours which serves exotic breakfast, snacks and light meals. The dining option at the coffee shop primary remains International.

- The Oriental restaurant – Serves lunch and dinner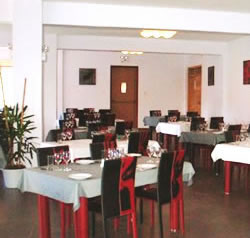 This serves lunch and dinner. It is an authentic fine dining restaurant which serves delicacies from Chinese, Vietnamese and Thai palate. The restaurant boasts about exquisite taste that meets inimitable style. The warm ambience of the restaurant puts you to ease. The restaurant is open for Lunch from 1200-1500 hrs and for Dinner from 1900-2300 hrs.

- Accacia Grill – Serves lunch and dinner
An open live grill restaurant with magnificent view of the golf course. This restaurant serves elegant and distinct barbequed grill food which tingle your taste buds. The restaurant is open for Lunch from 1200-1500 hrs and for Dinner from 1900-2300 hrs.
Conferences
The hotel has two meeting rooms which can accommodate 70-80 each. The meeting hall is complemented by a wide spectrum of facilities which include conference equipment and F&B arrangements that are created to cater to individual tastes.
Uganda Safaris and Tours
Top Uganda Safari Lodges