Welcome To Uganda Hotels Guide
Emerald Hotel Kampala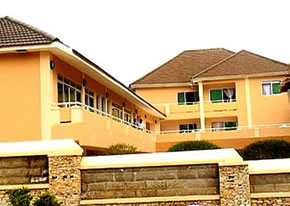 Emerald Hotel Kampala is located off Bombo Road, Bat Valley Crescent, Plot 3 Semliki Walk, 10 minutes walking distance from the Central Business District. Emerald Hotel Kampala, aim at ensuring an optimum personal and professional service at all times at an affordable price.
Emerald Hotel offers the finest venues, facilities and services for all events. From conferences, board meetings, group functions, weddings and launches, a working team is available to assist you with the planning whatever the occasion.

Hotel facilities
* Accommodation in tastefully furnished rooms (executive double, deluxe twins or the Emerald Suites)
* Sufficient parking space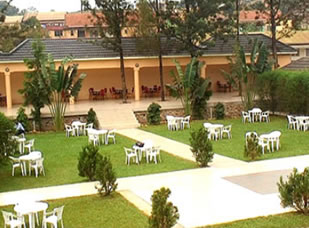 * Bar
* Wireless internet
* Air conditioned conference rooms
* Satellite TV
* Entertainment; all rooms have colour TV, Satellite TV channels & pay movie channel.¨
* All rooms feature amenities like private bathrooms plus shower, a separate wardrobe, intercom system and a work desk.
Restaurants
The restaurants deliver creative, international culinary delights, catering for all dietary requirements as standard and complemented by a thoughtfully selected wine list.
A private dining room is also available for residents and groups requiring a more exclusive setting.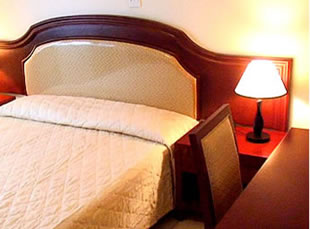 The hotel cuisine will cater for both local and international business travelers providing elegant dinning accompanied by excellent service from well-trained personnel with a warm touch.
The lounge provides an all day selection of light refreshments and the well stocked bar provides relaxing surroundings for drinks and a varied menu of light snacks.
Hospitality is Emerald Hotel Kampala's specialty and at Emerald Hotel Kampala comfort meets style!
 Room Rates
Type of Room             USD
Single Occupancy       60
Double Occupancy     75
Uganda Safaris and Tours
Top Uganda Safari Lodges